Tantra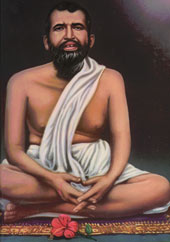 The Tantra Vidya consists of:
Vanspati (organic substances) Tantra
Pakshi (animals) Tantra
Ratna (precious stones) Tantra
Nakshatra (cosmic bodies) Tantra
Vashi (hypnotism) Tantra
Maran (death) Tantra etc.
It is believed that Tantra Shastra (Tantra Sciences) originated from Lord Shiva's mouth and has in total 64 types. There are also certain Uptantra or smaller versions of Tantra, which are:
Buddha tantra
Kapil Tantra
Gemini Tantra
Vashista Tantra
Narada Tantra
Garg Tantra
Pulatsya Tantra
Bhrigu Tantra
Bhargava Tantra
Yagyavalva Tantra
Shukra Tantra
Bhrihaspati Tantra
Sankhya Tantra.
These have been name after the ancient sages and philosophers who produced them.

Continue.......