Paintings
Sculptures
Dances
Theatre
Cinema

In Calcutta, following the trend set by Ray, Ghatak and Sen, Tapan Sinha and Tarun Majumdar also made some note worthy films like Kabuliwala, Hatey Bazarey, Harmonium, Safed Haathi, Balika Bodhu, Nimantran, Ganadevta, Dadar Kirti.

The seventies has further-widened the gap between multi-star big budgeted off beat films. The popular Hindi hits of the decade include Kamal Amrohi's Pakeeza, Rajkapoor's Bobby, Devar's Haathi Mere Saathi, Ramesh Sippy's Sholay, Zanjeer, Deewar,Khoon Pasina, Yaadon Ki Baarat, Kabhi Kabhi, Dharamveer, Amar Akbar Anthony, Hum Kisise Kum Nahin, and Muquaddar Ka Sikandar. Of these majority of the films were action oriented with revenge as the dominating theme.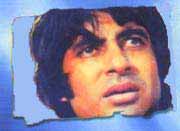 Down in the South, the new wave cinema originated in Karnataka and Kerala. Pattabhi Rama Reddy's Samskara (1970) and Adoor Gopalakrishnan's Swayamvaram (1972) were the trend setters in Kannada and Malayalam respectively.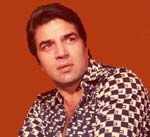 This continued with a series of socially conspicuous films like M.T.
Vasidevan Nair's Nirmalyam, B.V. Karanth's Chomana Dudi, Girish Karnad's Kaadu, Girish Kasara Valli's Ghatasradha, G.Aravindan's Uttarayanam and Thamp, K. Balachander's Arangetram, Avargal and Apoorva Ragangal, Adoor's Kodyettam, K.G. George's Swapnadanam and P.A. Backer's Chuvanna Vithukal and G.V. Iyer's Hamsageethe.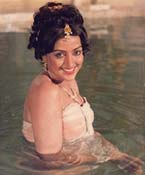 The Hindi new wave reached its bloom period towards the end of the seventies with the coming of film makers like Govind Nihalani (Aakrosh), Saeed Mirza (Albert Pinto Ko gussa Kyon aata hai, Aravind Desai ki Ajeeb Daastan), Rabindra Dharmaraj's (Chakra), Sai Paranjpe (Sparsh), Musafar Ali (Gaman) and Biplab Roy Chowdhari (Shodh).

The movement spread to the other regional cinemas such as Marathi, Gujarati, Assamese, Oriya and Telegu. Directors like Jabbar Patel (Samna, Simhasan), Ramdas Phuttane (Sarvasakshi), Ketan Mehta (Bhavni Bhavai), Babendranath Saikia (Sandhya Rag), Jahnu Barua (Aparoopa, Papori), Manmohan Mohapatra (Klanta Aparanha, Majhi Pahacha), Nirad Mohapatra (Maya Miriga) and Gautam Ghose (Ma Bhoomi) came to the scene with their films.

Continue.....